Well well well look what we have here, another Valentine's Day has reared its red and pink head. We all know that this holiday can bring some weird feelings around and some even live for this day (I see you Taurus'es), but honestly I've been married for almost 5 years and this day aint shit. But just because I'm whatever about it doesnt mean I wont complain about it in its full detail. For years I wanted the standard plush bears, half dead flowers, and the expensive See's chocolates (I would say Godvia but lets be real I cant enjoy a $10 truffle) .. but now. Now its a whole other ballgame.
Way back when we wrote about Valentines Day and what women really want, but I was 26 aint knowin shit single af. Now that I'm older and got 2 munchkins under my belt, I felt like I needed an updated list. I also reached out to other women and guess what, most of us feelin the SAME FUCKING WAY. So on that note, grab your notepad and lets get crackin.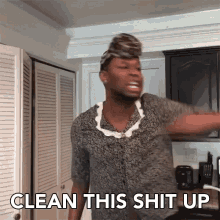 CLEAN AFTER URSELF. Bruh, its wild to me how much women want this. I posted a question on both facebook and instagram and I must have struck a god damn nerve because women opened up the floodgates to talk about how their man WONT PUT THE DISHES IN THE DAMN SINK BUT INSTEAD NEXT TO THE SINK. I mean, we get it, yall were used to someone cleaning your nasty sticky drawers but c'mon, you are literally inches away from the sink!? Also how about take out the trash? You know what would be a perfect most romantic night? Coming home from a night out with my girls to you putting the dishes in the cabinet correctly, towels dryly hung up instead of sloppily wet on the floor, and the toilet paper put on the roll. Its just the little things that we appreciate and if you do it without us asking, get ready our spanx are coming off!
PAY FOR MY NAILS. One time my husband surprised me with not only a babysitter to watch our daughter, but a nail appt and cash he had left behind for a nail set to "spoil myself". Bitch I was spooked like how in the hell did this man get in my head and basically let me know how much I needed to love on myself. I knew deep down he wanted me to get a set because he loved the back scratches I gave him but STILL the thought! It was the thought and I will continue to want this every Valentines day ya hear me Kevin???
WATCH A DUMB TV SHOW WITH US WITHOUT COMPLAINING. Look we just like trash tv. I dont know why but nothing satisfies me more than an episode of RuPauls Drag Race and Vanderpump Rules. And nothing would top the night off more if ya joined in without your mansplaining of how its dumb or stupid or what the fuck ever. I want you in on my chisme screaming YAS queen when somebody does a death drop or when Jax cheats again for the 110th time on that show (seriously, I know its scripted but its just so easy to keep him as the resident punching bag).
EAT US OUT. A given. Not much explanation. In fact, you should do this during trash tv (if you cant hang) and knock two out at the same time! And if its great, we will return the favor cause ya know VDay. If its lacking, then well you better have a back up dick game or a have trained as a masseuse and give us that bomb ass swedish.
TAKE THE KIDS OUT AND AWAY FROM ME. Much like mothers day, our birthday, maybe christmas, this valentines day I want you to kiss me while you're walking out the door with our kids so I can finally yes, finally get some damn sleep in a bed all by myself. Take your time too, explore that new park you've been wanting to check out and by all means grab a bite to eat at the local Red Robin. They got that endless bowl of macaroni for the children ha!
PASTA. Carbs! Most women love a hearty bowl of pasta. If may not sound like a sex food but whenever I think of a bowl of parpadelle (especially the ones covered in truffles and cheese), I get this sudden urge to remove my top and give sexy eyes at something.
TYPICAL VALENTINES DAY SHIT. Okay, this is a not so obvious but obvious one. We grew up to associate this day with all the normal things so if somehow the day is managed without at least one of the usual teddy bears/chocolate/flowers/pink all over the place gifts, then expect a "no im fine but im not really fine" reaction. We just cant help ourselves but feel drawn to these boring ass items.
And thats what I gathered mostly, some honorary items I did not mention were sex rituals, foot massages, getting our hair did, basically letting us feel amazing for just a day where we were honestly meant to be worshipped as the true divine feminine. And lets be real, we will happily spoil you too but thats more of a fathers day type of holiday nahwhatimsayin? So on that note, happy shmalentines day! EAT ALL DA PASTA!