Seven years.
I honestly never thought we would be back here in this scenario once again, blogging. I thought ya know, while it was fun, it was time to end TheBoobs era. Blogs were everywhere, we wouldn't be missed too badly. And every year on facebook I would get a dumb notification reminding me of the good ole days of talking about squirting and nipples and comparing dick sizes. And while those days are "sorta" behind us, the new era of TheBoobs and our readers have ventured into having kids, getting married, paying real bills and basically becoming boring adult versions of ourselves.
I, myself, had literally just gave birth to my daughter and now that homegirl is 7. Like this shit tew much. In the seven years I've gotten married, popped out another baby, and also gone down the cooking route and ended up working in kitchens as a line cook/supervisor. I missed my long claw nails, and honestly I just missed talking bullshit on the internet.
And Glossyloca has gone to new ventures, lets say shes DOING AMAZING. She may pop up a few times in here to bring the cackle to the chisme TheBoobs brings.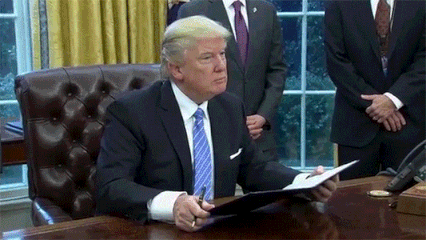 I told myself I wouldnt come back but YALL Donald Trump is President and where am I going to ramble about this bullshit freely? Not on Facebook! You know half those friends from your high school voted for his ass. I'm sorry,  I am not trying to mess up my vibes with arguing with an actual wallperson who has no tactic and probably owns an confederate flag somewhere in their house. This shit is too wild, like Simpsons wild and Im scared for our lives truthfully.
So on that rambling note, I apologize if I'm a little rusty, it's been 2555 days. Im happy to be back and happy that yall didnt mind my stay at home ass talking about titties and trash tv again.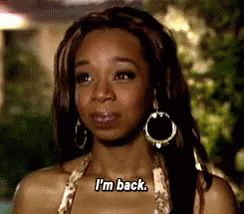 xoxo Desboobs (now Desboring)